Canada
Tips for Successfully Applying for Canadian Immigration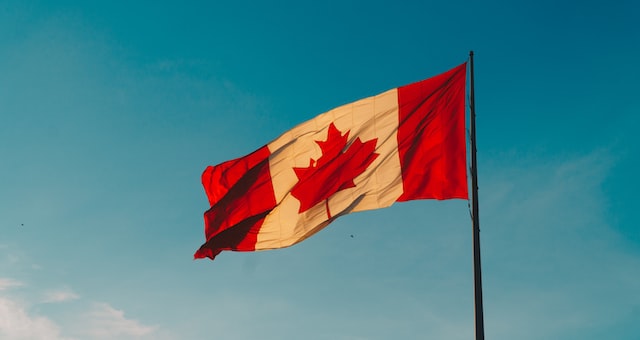 Canadian immigration has become increasingly popular over the years due to its highly attractive immigration policies, excellent standard of living, and robust economy. People from all over the world flock to Canada, hoping to become permanent residents and eventually citizens. The process of applying for Canadian immigration, however, can be quite complex, and many people make mistakes that could cost them their chances of success. Here are some tips to help you successfully apply for Canadian immigration.
Determine Your Eligibility
The first step to successfully applying for Canadian immigration is to determine your eligibility. The Canadian government has several immigration programs, each with different eligibility criteria. Some of these programs include the Express Entry System, the Quebec Skilled Worker Program, the Provincial Nominee Program, and the Family Sponsorship Program. You can use the government's online eligibility tool to determine which immigration program you are eligible for.
Gather the Required Documents
Once you have determined your eligibility, you need to gather the required documents for your application. This can include your birth certificate, passport, educational degrees and certificates, work experience letters, and other relevant documents. It's important to ensure that you have all the necessary documents, as missing even one can result in the rejection of your application.
Choose the Right Immigration Program
When applying for Canadian immigration, it's important to choose the right immigration program that fits your specific needs and eligibility. The Express Entry System, for instance, is designed for highly skilled workers, while the Family Sponsorship Program is meant for people who want to bring their family members to Canada. Ensure that you are applying for the right immigration program and that you meet the eligibility criteria before submitting your application.
Prepare a Strong Application
Your immigration application is your chance to showcase your skills, qualifications, and experience to the Canadian government. A strong application will increase your chances of success and help you stand out from other applicants. When preparing your application, make sure to answer all questions honestly and clearly, and provide all the necessary information and documents.
Get Professional Help
The immigration process can be complex, and it's easy to make mistakes that can cost you your chances of success. To increase your chances of success, it's advisable to get professional help from a qualified immigration lawyer or consultant. They can help you understand the immigration process, guide you through the application process, and provide you with the support you need to successfully apply for Canadian immigration.
In conclusion, applying for Canadian immigration can be a complex process, but following these tips can help you increase your chances of success. Determine your eligibility, gather the required documents, choose the right immigration program, prepare a strong application, and get professional help if needed. Remember, a successful immigration application starts with proper preparation, and following these tips can help you achieve your goal of becoming a permanent resident of Canada.