Canada
Student Health Insurance 2023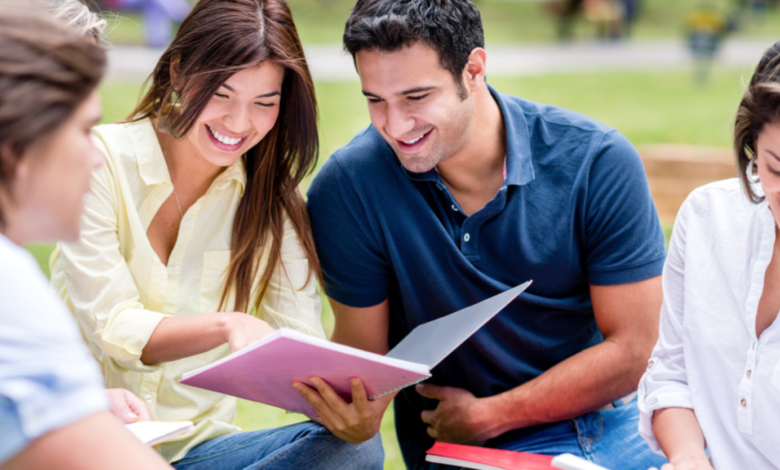 While Canada is known for providing free health care, the majority of these services are only available to citizens and permanent residents of the country. As a result, all overseas students studying in Canada are required to obtain health insurance for the duration of their studies.
The healthcare system in Canada differs from province to province. Foreign nationals wishing to study in Canada should familiarize themselves with the healthcare options available in their chosen province. International students are covered by government health insurance programs in some provinces, however, the majority of provinces require students to enroll in private health insurance plans.
Many provinces that require overseas students to obtain private health insurance also offer health insurance packages to international students. In certain situations, schools will force students to enroll in their health insurance plans, while in others, students will be able to opt-out of their student health insurance plans if they can show they have private health insurance from another source.
All educational institutions will be familiar with the health insurance needs for overseas students, regardless of the situation.
?? ??الهجرة إلى كندا 2023 مرحبا بكم في كندا
في كل عام ، يأتي أكثر من 50000 أجنبي للعمل في كندا ✅
تقدم للهجرة إلى كندا من خلال ملء استمارة التسجيل عبر الموقع الرسمي ✅
تمنح الشركة تأشيرة + تذاكر للسفر إلى المؤهلين (تأكد من التحقق مما إذا كنت مؤهلاً) ✅
الهجرة إلى كندا 2023 ✅


Health Care in Canada:
Without having to pay out of pocket, all Canadian citizens and permanent residents have adequate access to medically necessary hospital care. While universal healthcare is legislated at the federal level, individual provinces and territories manage healthcare programs, therefore coverage details vary depending on where a person lives. All Canadians have access to universal health care, which only covers medically essential services; this is referred to as basic health care coverage.
Those who are not permanent residents or citizens of Canada should expect to pay for medical services out of pocket unless they have private health insurance. Many immigration programs, in fact, demand that temporary residents obtain private health insurance for the duration of their stay in Canada. There are several alternatives available to temporary residents in this regard:
An insurance firm can provide them with private insurance.
If they work in Canada, they may be covered by their employer's health insurance.
They can enroll in insurance through their school if they are studying in Canada.
Even if a patient does not have a government health card, all provinces and territories will give free services in an emergency. However, depending on a person's immigration status, there may be considered limitations on the services that can be provided.
Province-by-Province Health Care Services for Students:
Here are some instances of provincial health insurance:
Alberta:
International students in Alberta who are studying for at least six months are normally covered by the Alberta Health Care Insurance Plan (AHCIP).
It's important to note that Alberta Health Care only covers basic medical expenses and excludes dental care and prescription medicines. If an overseas student is not eligible for AHCIP, he or she must acquire a private plan through an insurance company or an agent.
British Columbia:
If you plan to study for at least six months in British Columbia, you are eligible for BC's Medical Services Plan (MSP). As soon as you arrive in BC, you must apply for MSP. However, MSP applications take roughly three months to process, and students can only apply once they arrive in Canada.
IMED offers you basic health insurance while you wait three months to be eligible for the BC Medical Services Plan (MSP).
International students can acquire additional health insurance to enhance MSP's baseline coverage. Many schools provide extended health insurance packages to their students, and some even mandate them to acquire these plans.
If a student isn't eligible for MSP, they'll have to pay for private health insurance for the duration of their stay.
Ontario:
The provincial Ontario Health Insurance Plan does not cover international students in Ontario (OHIP). As a result, all higher education institutions in Ontario provide international students with health insurance policies.
Health insurance is normally available through the University Health Insurance Plan (UHIP) at public universities, while colleges and other private schools may provide choices from other carriers.
Health insurance coverage provided by educational institutions to international students are not free. Typically, the costs are added to a student's university tuition.
Nova Scotia:
Because international students in Nova Scotia are not eligible for the public health care program, they must acquire their own health insurance. Many educational institutions in Nova Scotia provide health-care programs, and some require overseas students to enroll. While international students are not eligible for public health insurance in Nova Scotia, anyone who has legally resided in the province for at least 12 months is eligible.
This plan costs around $650 for a year's worth of coverage.
Students may be eligible for a Nova Scotia Health Card after the first year, which provides free basic health coverage through Medical Services Insurance (MSI). International students may be able to opt-out of any health care packages given by their educational institution after getting a provincial health card.
Medical Insurance for People Who Live Outside of the Province:
Provincial health care coverage, whether supplied for free by the government or acquired through a private plan, may only cover health-related expenses incurred inside that province. International students who desire to travel outside of their province of study, whether to another province within Canada or to another country, should check with their health insurance provider to see if they will be covered. If an international student's health insurance does not cover them on their travels, they can acquire private health insurance to cover their medical bills.
Alternatives to Medical Care:
International students who want to learn more about the private insurance choices available in Canada can use the following tools and resources:
Find Insurance is a public service tool run by the OmbudService for Life and Health Insurance that lists 99 percent of insurance programs offered by Canadian life and health insurance firms.
The OmbudService for Life and Health Insurance (OLHI) is Canada's impartial information service for life and health insurance consumers. In addition, this institution serves as an independent dispute resolution service for insurance customers.